3 Week Itinerary in Peru: A Hiker's Dream
If you love the outdoors and especially if you love hiking, Peru is for you. This hiker's paradise in South America is famous for many more reasons than just Machu Picchu. There are so many trails and areas to explore that it is impossible to see them all in one go. This 3 week itinerary of Peru might not be normal compared to others on the web. This is the way you like to travel – on the unbeaten path.
There is something in this country for every traveler, you just have to push yourself out of your comfort zone a little bit.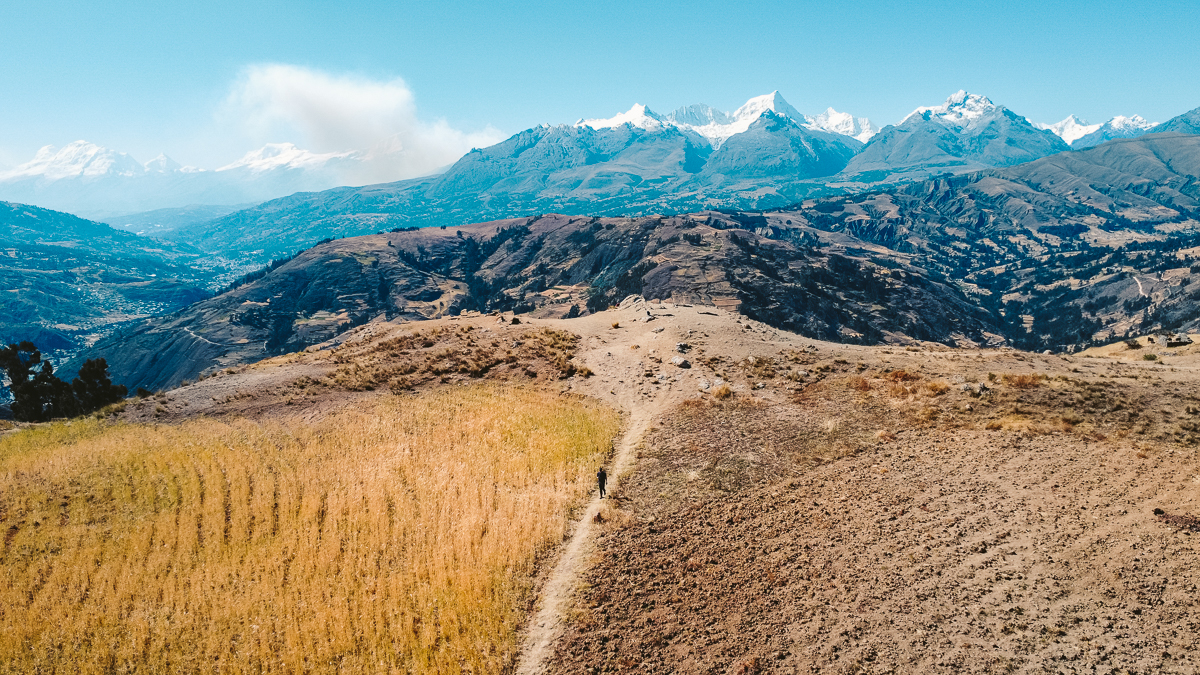 Where is Peru Located?
Sitting as the 3rd largest country in South America, Peru is located between Ecuador and Chile on the west coast. They also share a border with Brazil, Bolivia, and Colombia.
Peru's coastline stretches along the South Pacific Ocean for 2.4k kilometers. It is home to many different landscapes such as the Andes, beaches, highlands, and jungle.
Is Peru Expensive?
If we are comparing Peru to countries like Colombia and Mexico, then it is slightly more expensive. But both of those countries are some of the cheapest in the world.
The cost of living in Peru is very low, especially if you know what you're doing.
Here is an example of a few items:
A combo meal = around $19 soles or $4.89 USD
1 liter of milk = $4.86 soles or $1.27 USD
1 bottle of good wine = 35 Soles or $USD
A month's rent (furnished) in an expensive neighborhood costs $3,000 Soles per month or $790 USD
A month's rent (furnished) in a cheap neighborhood costs 1680 Soles per month or $440 USD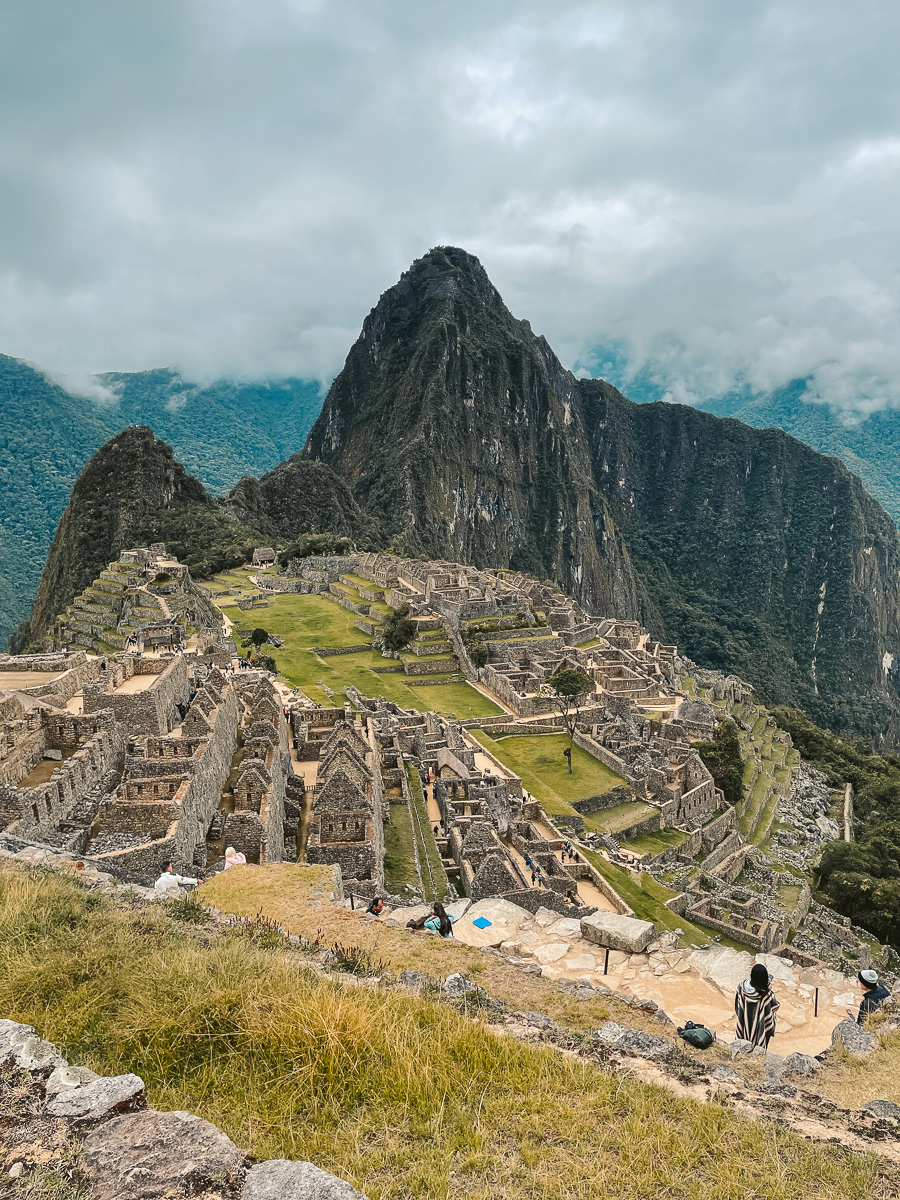 Things to Know Before Traveling to Peru
Before planning your 3-week itinerary in Peru, you might be wondering a few things about the country. Some of the details I will go over are the safety in Peru and what the transportation is like.
Is Peru Safe?
Peru is safe to travel to as long as you are smart with your belongings. Most trouble happens in foreign countries when you let your guard down or are flashing expensive items for all to see.
A top tip of mine is to refrain from excessive alcohol consumption if you are worried about your safety. This can be hard when traveling but it is the smart thing to do.
In December 2022 heavy protests began that shut down travel to and from Machu Picchu. This is always an issue with visiting certain parts of the world.
Always check the news before traveling to a new location.
What is the Currency Exchange?
At the time of writing this blog, $1 USD = $3.8 soles. The up-to-date conversion can be found here.
The price hasn't inflated that much since I've been. In fact, I was getting the same conversion as it is right now.
Transportation in Peru
Peru is where I really took public transportation seriously. Because of this, it really helped us cut down on our cost to travel through Peru.
Busses from town to town are very easy to make and super cheap. While in Huaraz, we took many collectivos to the trailhead of our hike.
These collectivos cost us around 2 – 5 soles depending on where we were going in Huaraz. And around 20 soles for longer trips (~2 hours).
I took a plane once from Lima to Cusco because we were on limited time at that point. The plane ticket was around $45 but I also had to pay for a carry-on. The Lima to Cusco bus trip is one of the longest in the country but if you have time, it could be worth it.
All of these bus prices can be found using the website Redbus.
Below are some examples of bus ticket prices:
Huaraz to Lima (7 hours): ~$15 USD
Lima to Cusco (21 hours): ~$30 USD
Lima to Huacachina (4.5 hours): ~$9 USD
3 Week Itinerary in Peru
This Itinerary will try to visit some of the best locations in all of Peru. There is nothing like the Andes mountains and the culture in this country.
Day 1: Fly into Chiclayo/Bus to Cajamarca
This trip starts on an interesting path right at the beginning. Normally when other people visit Peru, they fly right into Lima. There is nothing wrong with this and you can still do that if you want.
You will be flying into Chiclayo and that same night you will bus to Cajamarca. Chiclayo is still a big city in Peru and many large airlines fly into this airport.
Once there you will then wait and take a night bus around 10 or 11 PM.
This will save you time and money on accommodation for the first night.
Cajamarca is a very important historical place in the world. It is a UNESCO World Heritage site and a truly off-the-beaten-path location in Peru.
This is the location where the last Incan Emperor died to the Spanish.
You can book the bus tickets ahead of time here on Redbus.
Day 2: Viewpoint Hike of Cajamarca
The best way to see any new town is to find an epic viewpoint hike to see the entire landscape below. Mirador Santa Apolonia is that viewpoint in Cajamarca.
It is located very close to the town square. The beauty of this hike is that is very short and just a set of steps.
If you are not used to high altitudes, you will feel it once you are there.
Day 3: Explore the Archeological Site of Cumbe Mayo
Cajamarca is a very popular location amongst local Peruvians but not many other tourists and I'm not sure why. The history here is unbelievable.
Outside the town is some old archaeological sites that have carvings from thousands of years ago. Cumbe Mayo is a cheap activity to do that will also help with getting used to the altitude.
Cumbe Mayo is a famous archaeological area located 20km outside of Cajamarca. This area was founded around 1500 B.C. and is home to many petroglyphs on the walls.
Along with this are many aqueducts and a grotto that you're able to walk through all within these rock formations. It was a spectacular sight to see.
Day 4: Relax in the Thermal Baths of Baños
After 2 days of hiking and getting used to the altitude, it's time to relax and rest up. There is a town right next to Cajamarca called Baños del Inca.
Here you can relax in the natural thermal baths that they have here. The time limit is 45 minutes and is super worth it.
To get to the town of Baños you will want to take a collectivo. You may have noticed some small vans driving around with people yelling out the door. These are the public transportation for Peru.
Go near Av. Atahualpa and listen/yell out for Baños. The ride should be very cheap, no more than 2 to 5 soles.
Day 5: Bus to Caraz
Day 5 will be another long travel day in this 3 week itinerary in Peru. You will want to head to the bus station which is called Terminal Terrestre Cajamarca ATC on Google maps.
There are no companies that go directly to Caraz. You will have to purchase a ticket to Chiclayo and then transfer there.
Once again you can use Redbus to pre-book all of your tickets throughout Peru.
The second bus will be a night bus.
Day 6: Enjoy the Super Markets in Caraz
After a long travel day like day 5 consisted of, it is time to rest and relax. This section of the itinerary will consist of a lot of hiking. If any day you feel unrested, especially with the high altitude, then take the day to rest and visit the local markets.
There is always an adventure to be had in Peru. It doesn't always have to be on the trail.
Day 7: Hike to Laguna Paron
Laguna Paron is one of the bluest lakes you will ever see in your life. The hike to this area is relatively easy but if you're not used to the altitude, it could be a lot harder.
With that being said, this was our first true hike in high altitude and it went better than we thought.
You can either do the hike yourself or take a tour. These tours are normally done from Huaraz but take you right up to the lake by car.
This is a 10-mile hike that can take up to 6 hours to do if not longer. But I'll let the pictures do the talking.
My Suggested Hiking Gear
Below is a list of some of my favorite hiking/travel gear I bring everywhere. Everything below is something I currently use and never leave my house without.
Day 8: Bus to Huaraz
This day is a shorter travel day on the 3 week itinerary in Peru. After your first high-altitude proper hike, you will want to rest up. But first, we must make our way down to Huaraz.
Find a collectivo driving down the ride and ask for Huaraz. This ride should be no more than 20 soles and is 2 hours long.
After this ride, you will have the rest of the day in Huaraz to relax and recover.
I highly suggest you download the app Mapsme as it was a savior during our time in Peru. Below are some of the best places to stay in Huaraz.
Alpes Huaraz: This is where I stayed during my time in Huaraz and it was amazing. The area is set up like a mini-hotel and the kitchen is huge. Dorms are very cheap at $7-$9.
Krusty Hostel: With great prices for private rooms and growing in popularity, there isn't much to hate about this hostel. Centrally located just a few blocks from the main square.
Vacahouse Huaraz B&B: This is a great hostel if you're traveling as a couple. The private rooms are very nice and for a good price.
Day 9: Hike Laguna Wilcacocha
Laguna Wilcacocha is often a hike many travelers do to get acclimated to the altitude in Huaraz. This hike only reaches 3725 meters which are way below that of Laguna Paron.
The lake isn't as large as others in the area but it overlooks an epic backdrop of the Cordillera Blanca mountain range.
Click the link to the blog for more details about this hike and how to get there.
Day 10 – Hike Laguna Churup
Laguna Churup is one of the most popular day hikes in Huaraz. This hike will have you climbing up mountainsides with chains but it isn't as crazy as it seems.
The trail is heavily trafficked and is very well-maintained. This was the most expensive collectivo we had to purchase to get us to the trailhead but it was well worth it.
We did this hike on Peru's Independence Day, so it was a little bit busier than usual. Nonetheless, it was a great hike with an insane backdrop.
Day 11 – Hike Laguna 69 Then a Night Bus to Lima
This will be the last day in Huaraz in your 3 week itinerary in Peru. There are different options you can do when coming to this part of the trip.
Laguna 69 is a very popular hike and can be done in an epic 2-day adventure as we did. If you're interested in that then click the first link in this paragraph.
That route isn't as common as the day trip route. You can find a tour here if you want to choose that option instead.
Laguna 69 is the most popular day hike in the region, probably right ahead of Laguna Churup.
After you finish the day hike route, you will want to gather your items back in Huaraz and head to the bus station. I would suggest pre-booking a bus ticket on Redbus, so you will be less stressed. You will be heading to Lima overnight.
Day 12 – Bus to Huacachina/climb dunes
Once you arrive in Lima you will then want to wait for your next bus to Ica. This is the town right next to the very popular desert oasis of Huacachina.
These buses are very cheap (~$10 USD) and start running very early in the morning. The drive is only around 4 to 5 hours depending on the stops.
Once you arrive at the bus station in Ica you will then want to find a tuk-tuk to take you to Ica (10 minutes).
After unpacking your stuff at your accommodation you can then head to the dunes to get a better view of this amazing oasis!
Below are some of the best places to stay in Huacachina.
Banana's Adventures: If you're looking for a great place to relax, sit by the pool, and meet other like-minded travelers then this is the place for you. Great bar and free breakfast.
Wild Olive Guesthouse: This guesthouse is also an amazing Italian Restaurant. It is great for families and travelers alike.
Wild Rover Huacachina: This hostel is a chain throughout South America. It is known for its parties and has some of the cheapest dorm prices you'll find in the area.
Day 13: Ride Dune Buggies
Huacachina is a great place to relax after a long week of hiking and exploring. There are many fun activities to do in this small town such as riding dune buggies!
This is the most popular activity in the area and for good reason. It is an adrenaline rush riding in the dunes.
This also includes a few sessions of sandboarding down the big hills.
It is suggested to talk to your accommodation about who they suggest for tours.
Day 14: Bus Back to Lima and Fly to Cusco
This will the last long travel day in this 3 week itinerary in Peru. Find your way back to Lima the same way that you did to get to Huacachina.
If you have time you can take a bus to Cusco but it is 21 hours long and would be difficult with a strict itinerary.
The plane tickets will be around $30 to $50 USD plus baggage (normally).
Once in Cusco, get to your accommodation and relax. This is the home stretch.
Below are some of the best places to stay in Cusco.
Kokopelli Hostel Cusco: This is the most popular hostel in all of Cusco. It's not the cheapest place but the atmosphere makes up for that.
Wild Rover Cusco: If you're looking for a more social atmosphere with partying, then Wild Rover is your choice.
Intro Hostels Cusco: With free breakfast and only $8 a night, the Intro hostel is a great choice for backpackers and travelers alike.
Day 15: Hike the Cristo Blanco Viewpoint
Once again, we arrive in a new town and look to find the best views possible. This time it is called the Cristo Blanco Viewpoint.
This is once again another short hike and during this time you can get snacks, clothes, and gear for your upcoming trek.
Try to find some cocoa leaves or candy that will help with the altitude.
Day 16 – 20: Complete the Salkantay Trek to Machu Picchu
These next 5 days can be done by yourself or with a tour group. I would personally suggest doing the Salkantay Trek instead of the Incan trail to Machu Picchu. This is because you will get to see a lot more of Peru than you would normally.
Check out my Salkantay Trek packing list for ideas of what to bring.
The first day of this trek is Laguna Humantay, which is a popular day hike from Cusco. From here you will hike through the Salkantay Pass and through many different ecosystems.
The hike will end on day 5 where you will be going up to visit one of the new 7 Wonders of the World, Machu Picchu.
If you want to do the Salkantay Trek solo then you can read my blog about it here or go with a tour group.
If you'd rather not do a 5-day trek and just go to Machu Picchu directly then you can do that. After all, this is YOUR 3 week itinerary in Peru and you can change it who you want.
Day 21: Fly Back Home
This is your last day in Peru and it will be a sad one. After arriving back in Peru from Machu Picchu, you will be exhausted.
It is important to have all of the rides and paperwork figured out before you leave so you can just relax.
Things on this itinerary can be changed with other activities you find from other blogs. That is the beauty of travel, you can do and see what you want.
Popular Activities to do in Peru
Peru is my favorite country in South America (so far) and I cannot wait until I can go back. There are so many activities still left to do. I know when I go back to Peru that the cost of travel will not have changed much. Some activities here are just plain better with a specialized tour guide. Below are some of the best tours you can do while down in Peru.
Final Thoughts on the 3 Week Itinerary in Peru
If you made it this far then I assume you are interested in Peru just as much as I was. It was my favorite country I visited in 2022 and I can't stop talking about it. Everything was perfect about it from the hikes to the transportation, and the people. There are some multi-day hikes I need to still do and some more towns to visit, so I will be back soon.
Thank you for reading my guide on a 3 week itinerary in Peru. I hope this helped you plan your trip to the hiking capital of South America.