13 Best Hikes in Puerto Rico: The Ultimate Guide
Puerto Rico is a little slice of heaven. This island is full of adventure and has everything if you want the best of both worlds. From beaches to rainforests, it won't be hard for you to keep yourself occupied. I was on this island for six weeks and found the best hikes in Puerto Rico.
There's a combination of styles of hikes in Puerto Rico, and that's a huge reason why I loved it here so much. We hiked along beaches, through the rainforest of El Yunque, and along the coast to lighthouses.
I have done each hike on this list and wrote a detailed blog about each.
In this guide, I'll go over the best hikes in Puerto Rico and tell you everything you need to know about them.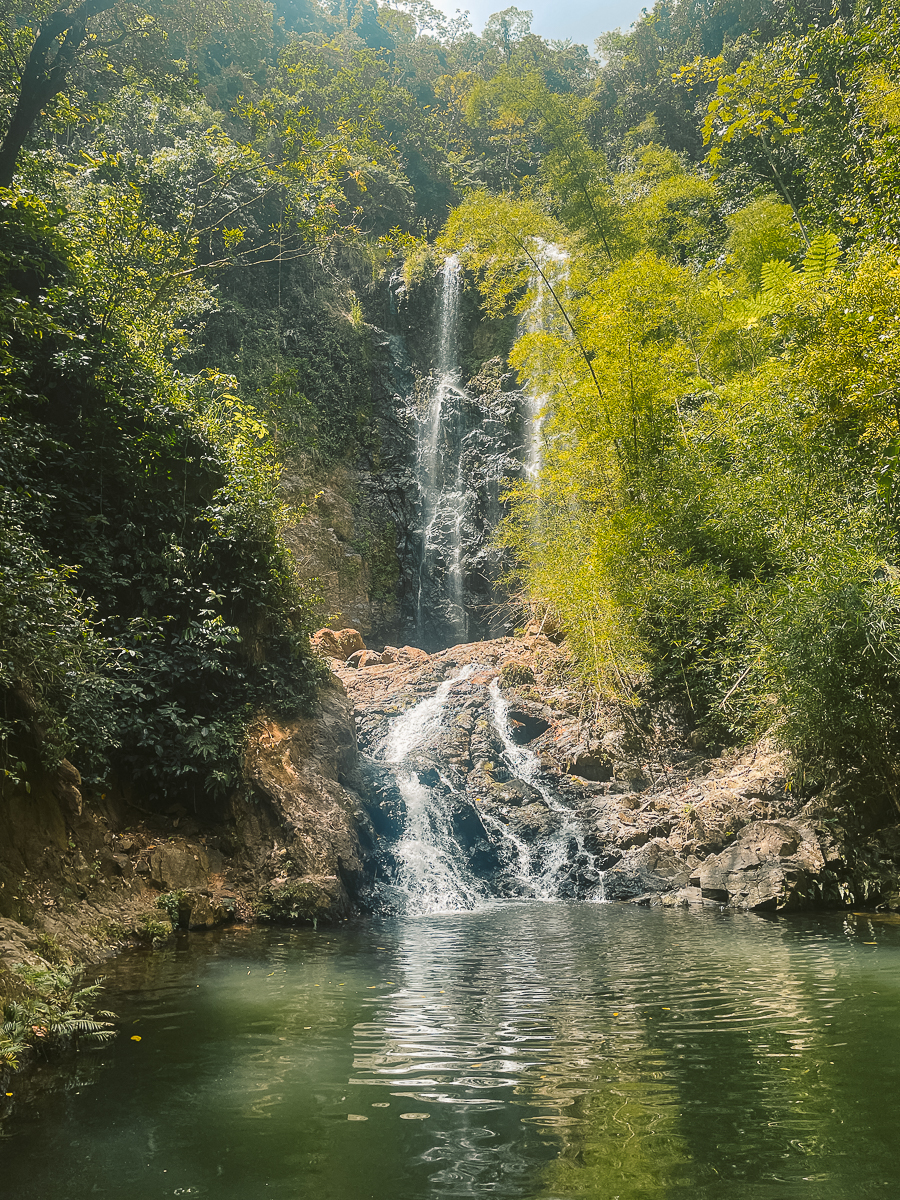 Things to Know About This 13 Best Hikes in Puerto Rico Blog
I know you're probably excited to read about the best hikes in Puerto Rico, but before that, I'd like to review some important information.
How to Get Around Puerto Rico
Puerto Rico is a different style of travel than I'm used to in Latin America. Usually, I'll take buses or public transport everywhere. It's cheap and usually pretty effective.
Here on this island, things are a little different. There are mainly only buses in the big cities like San Juan and Ponce. Puerto Rico is similar to the United States; everyone has a car.
This means the best way to get around the island is by car. So, purchasing a rental car is almost necessary if you want to see the entire island.
We did that for six weeks, which truly enhanced our experience. Not having to wait on public transport (even though we didn't truly have the option) was a game changer.
Best Apps to Use in Puerto Rico
When hiking anywhere in the world, I always have my main two apps, Mapsme and Alltrails, downloaded. This is also the case when hiking in Puerto Rico.
Both of these have offline capabilities, which is always good. The benefit of Mapsme is that it's also free when using the offline feature.
I prefer to have both because having more maps is never bad.
Are Guides Needed for Hikes in Puerto Rico?
We never used a guide for any hike we did in Puerto Rico. There are some available for certain hikes near San Juan.
I think paying for a guide or taking a tour is more beneficial in Puerto Rico than in other locations because you'll need your own car if you don't get one.
Entrance Fee for El Yunque National Park
El Yunque National Forest is the most popular attraction on the island. Unfortunately, there's only a certain amount of cars allowed per day in the park. It's split up between two-time slots.
When visiting El Yunque, you must have a ticket to enter. Only a certain amount of cars are allowed in the park daily. Before Covid, you used to be able to get the ticket for free.
Since then, they have gone to a digital-only system, which requires a processing fee. So, in total, the cost to enter the park is $2.
They only sell 300 tickets per day. Tickets will become available 30 days in advance for a specific date. After that time has passed, that date won't be open until 24 hours ahead of time.
For example, tickets on August 2nd will become available for the first time on July 2nd. After that date, they will open again at 8 a.m. & at 11 a.m. on August 1st.
Use this link to purchase your El Yunque National Forest tickets today!
13 Best Hikes in Puerto Rico
Completing these hikes and writing all of these guides took me months. Much effort went into this, so I hope you enjoy the best hikes in Puerto Rico!
Infinity Pool Hike in Naguabo
The Infinity Pool hike in Naguabo is by far the best hike on this list, in my opinion. It's technically in El Yunque, but you don't go through the main entrance to get to it, so there's no payment.
This hike was hard to find specific information about. Mainly because it goes through private property, but only for a few moments. Don't let that deter you from completing this.
It's a full adventure that offers some of the best views on the entire island. We saw a few people along the trail, but at the infinity pool all to ourselves.
This hike felt like we were hiking through the movie set of Jurassic Park.
Hike Details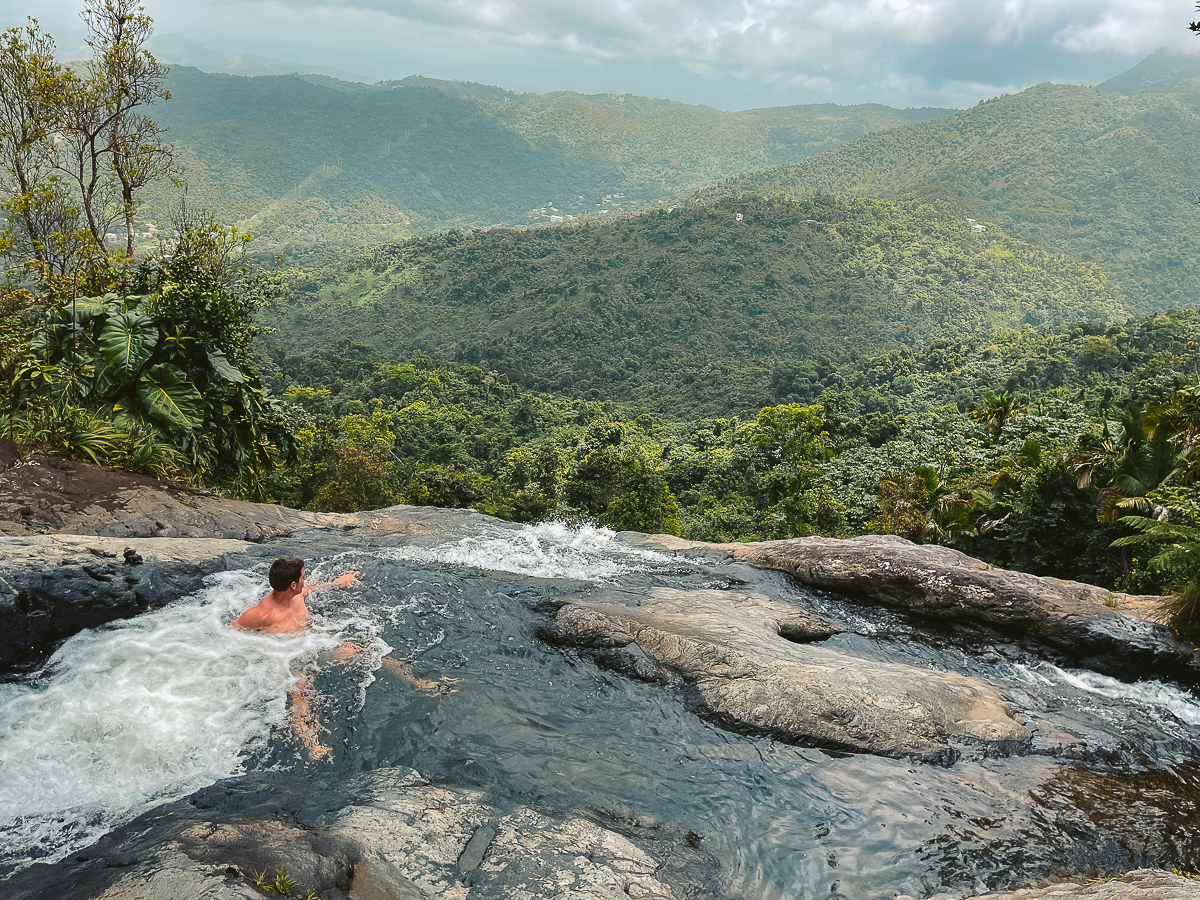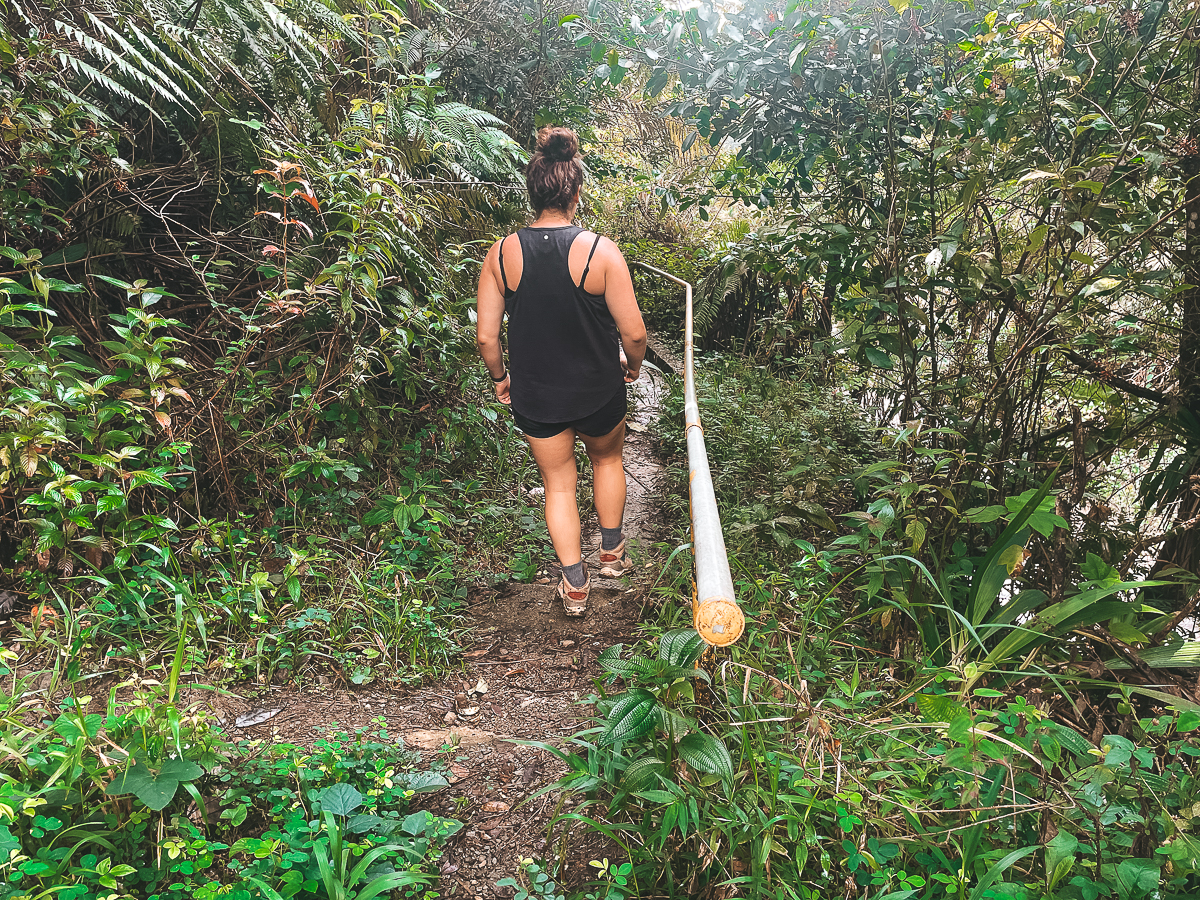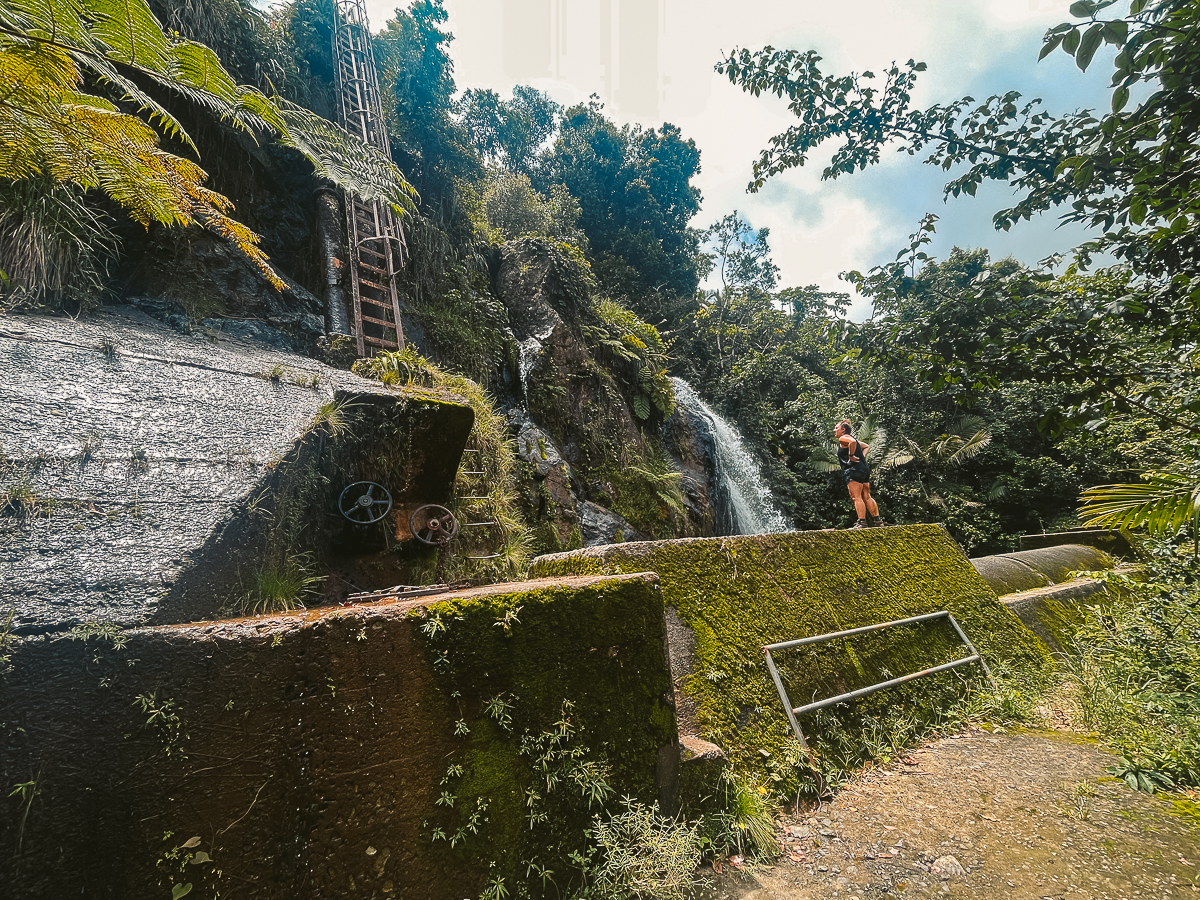 Mount Britton Tower Trail
Mount Britton Tower Trail is the first hike on this list of best hikes in Puerto Rico that you'll need to get the day pass for El Yunque National Forest.
This is a very beginner-friendly hike that has the chance of offering some spectacular views. Unfortunately, that wasn't the case for us.
El Yunque is a rainforest, so I knew what the chances of it raining were from the beginning. It started to rain as soon as we arrived at the trailhead.
The rain didn't stop us, and the hike was still great; besides, the views could've been better. I've seen photos of the views from the tower, and it's a hike you really need to add to your list.
Just pray the weather cooperates!
Hike Details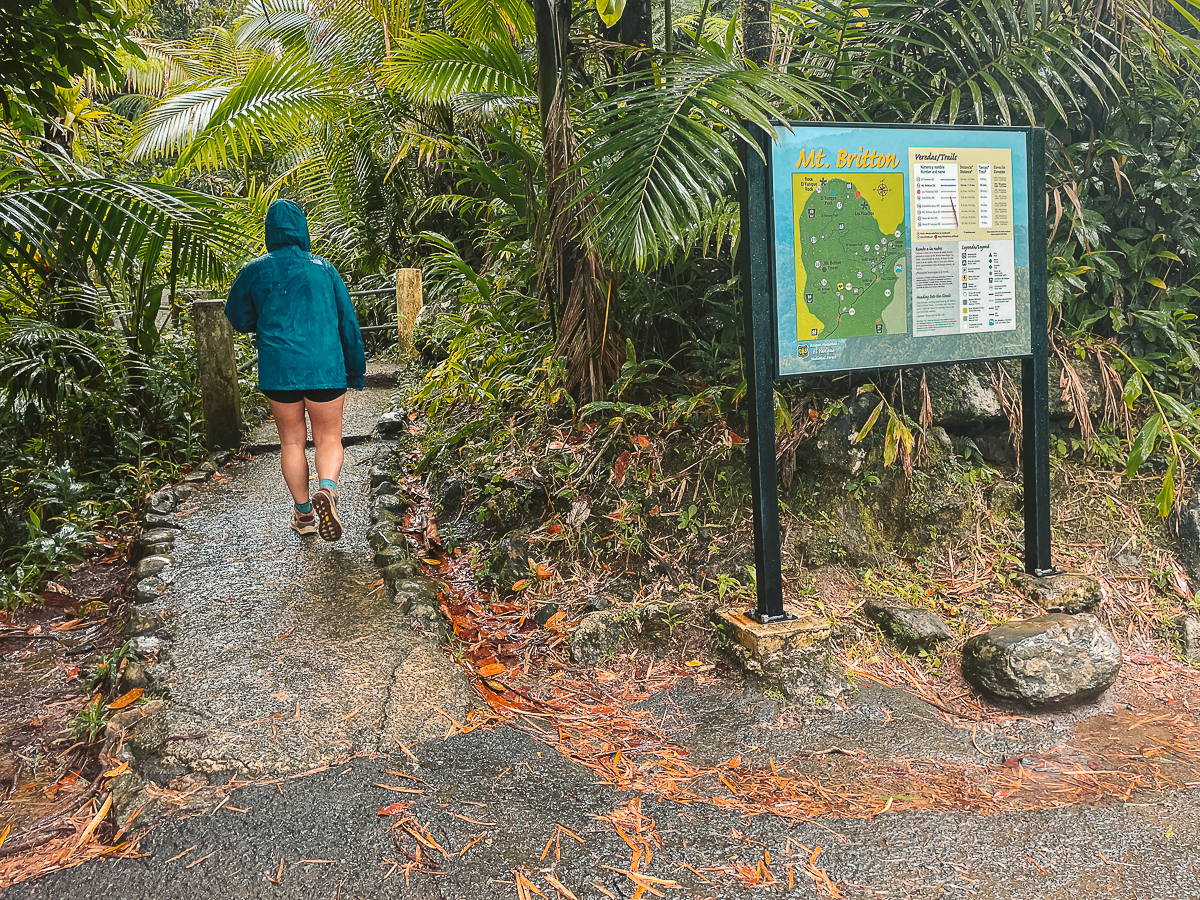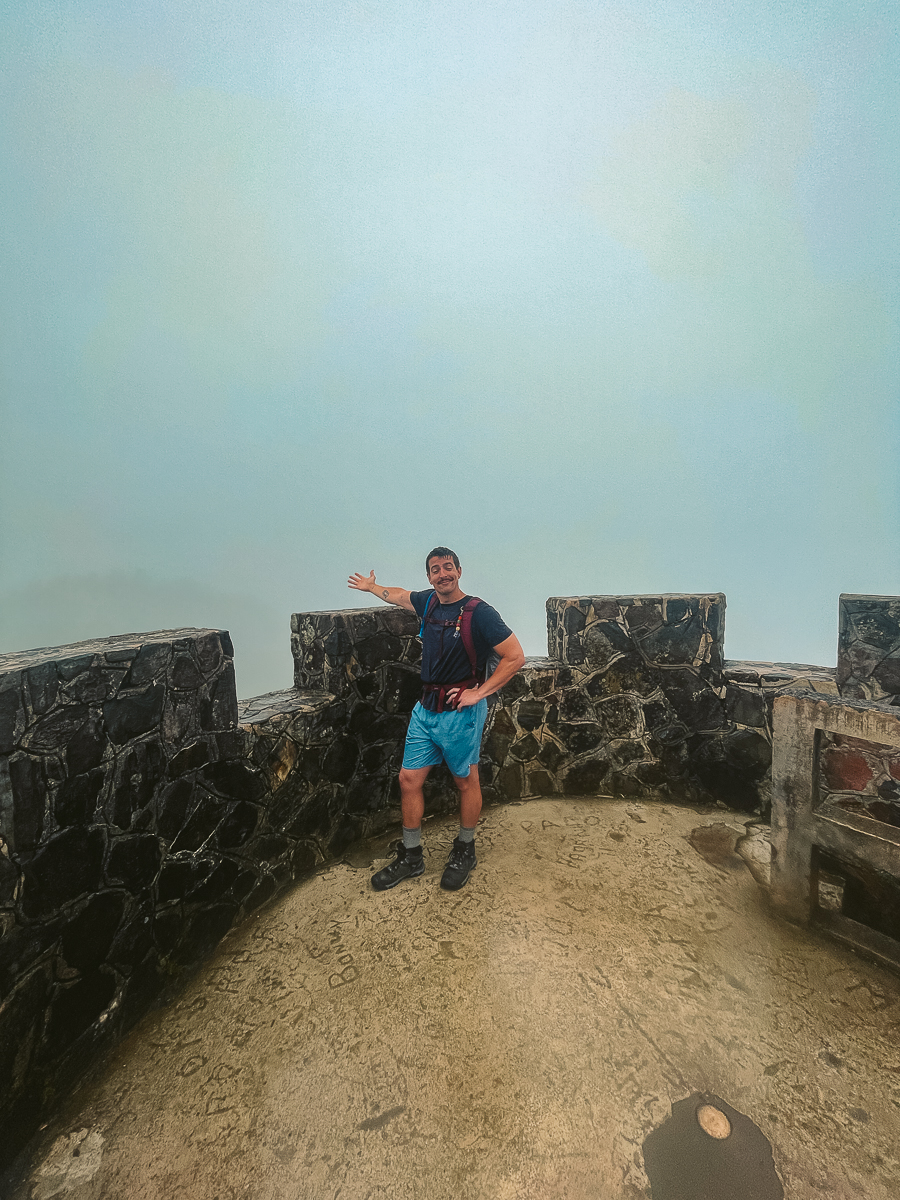 La Coca Trail
La Coca Trail was our first major hike in Puerto Rico and the longest one we did in El Yunque National Forest.
Rain was another big factor for us, but only at the end before returning to our car. This trail leads you to a water hole along a river that is tranquil, to say the least.
We had the entire place to ourselves, but be careful when hiking along this trail post or during rain. The rocks will become slippery, and we both fell a few times.
All in good fun, though!
Hike Details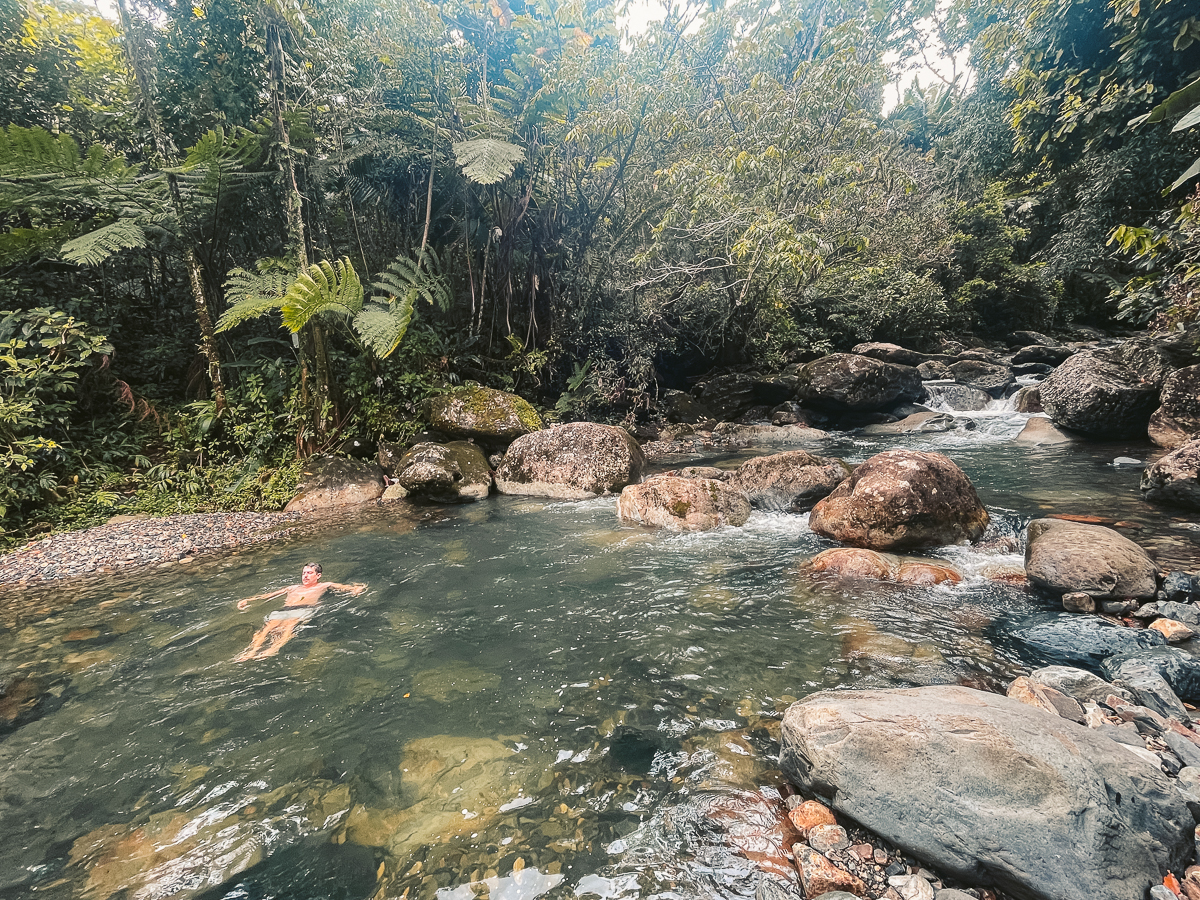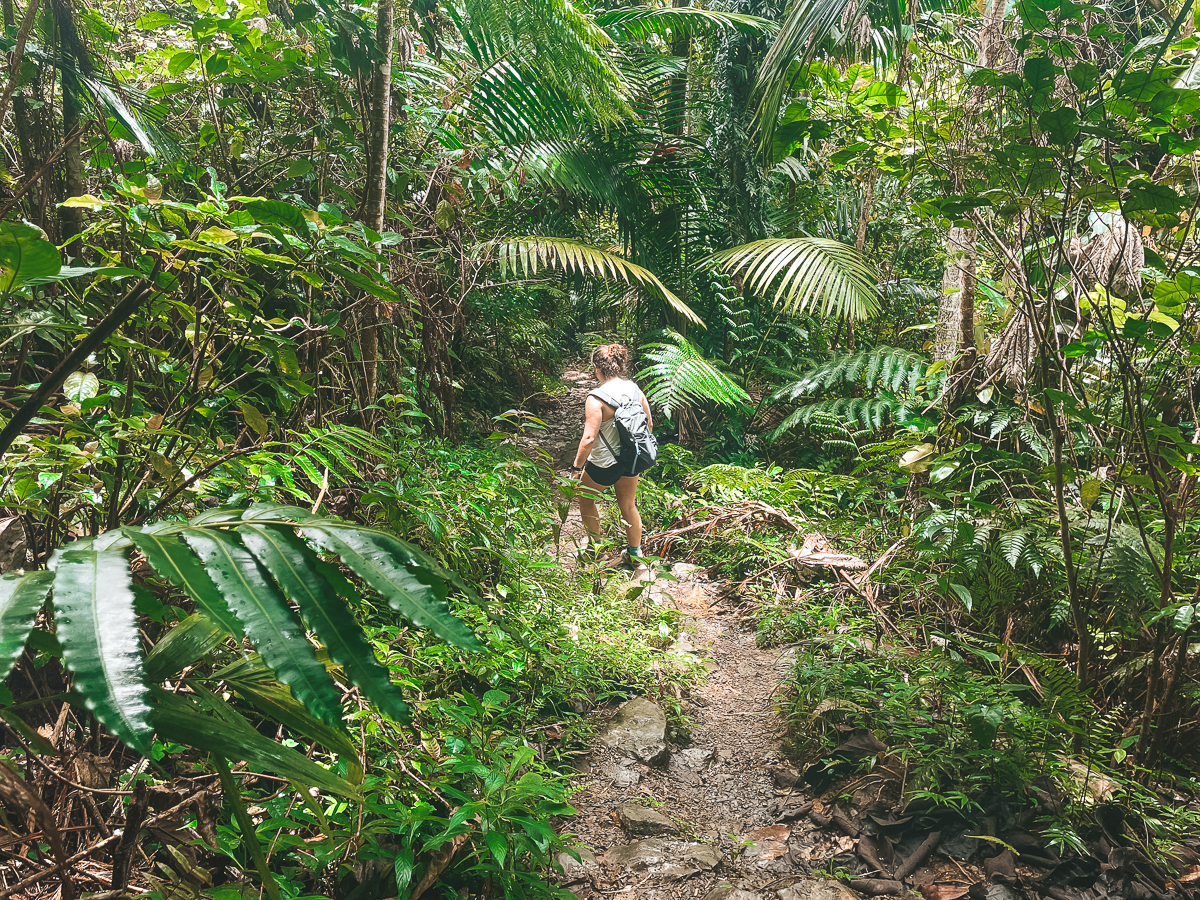 Juan Diego Falls
Juan Diego Falls is the shortest hike in El Yunque, but it was one of my favorites! To reach the main waterfall, it's only 1/8th of a mile, so it's manageable for most!
There's a parking spot right by the trailhead, but my suggestion would be to arrive as early as you can here. The trail isn't long, which brings in a lot more people.
When starting the hike, you'll reach the first waterfall within minutes. The main waterfall is a slight hike upwards, but it is only another few minutes to this.
There are spots past this where I saw people hiking, but I don't think there's much. Also, the trail isn't maintained well there.
Hike Details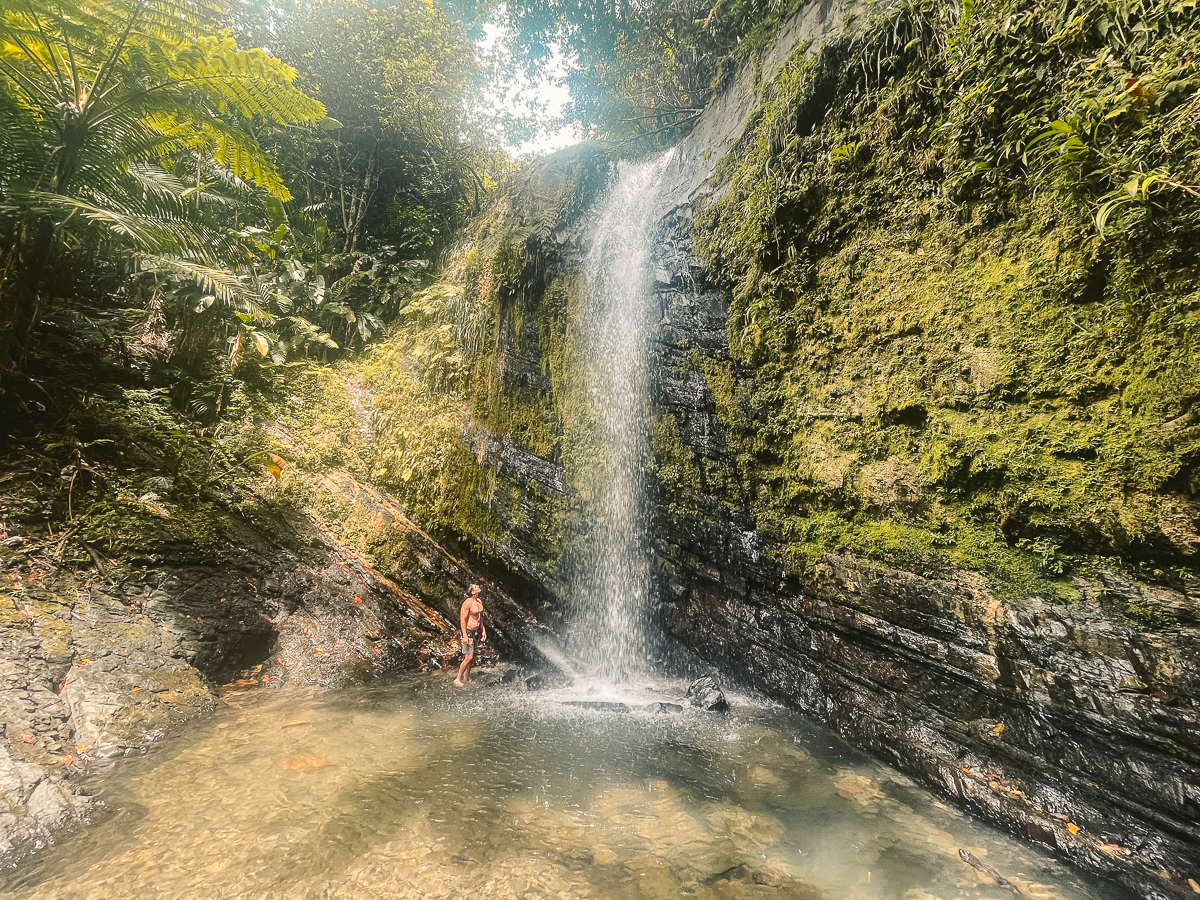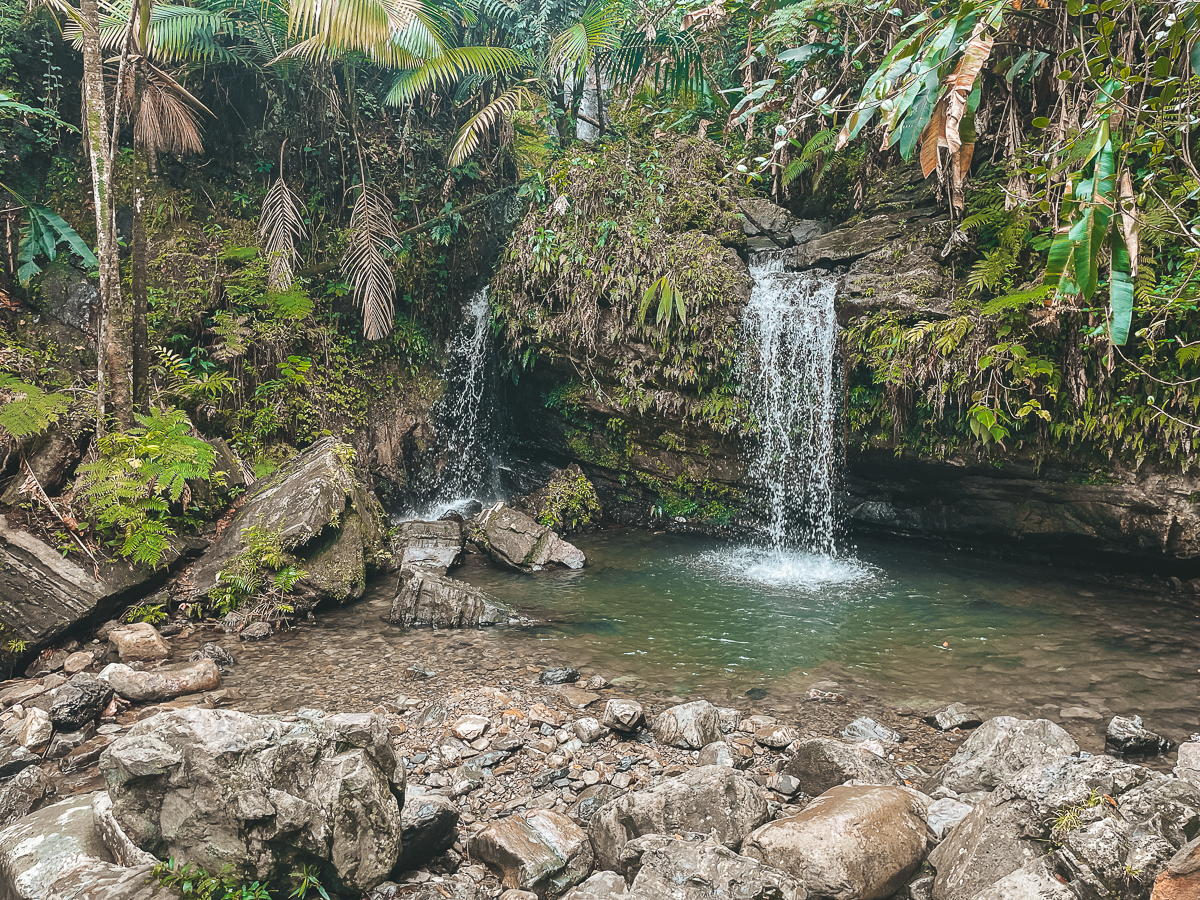 La Zanja Trail (Natural Pool)
When doing all of the hikes in El Yunque and surrounding areas, we decided to stay in the coastal town of Fajardo. I highly suggest visiting this area, and if you do, you must hike the La Zanja Trail!
There are multiple ways to reach the trail's end, either through the park or the beachfront. At the end of this trail, you'll reach a natural pool you can hang out in all day!
Hike Details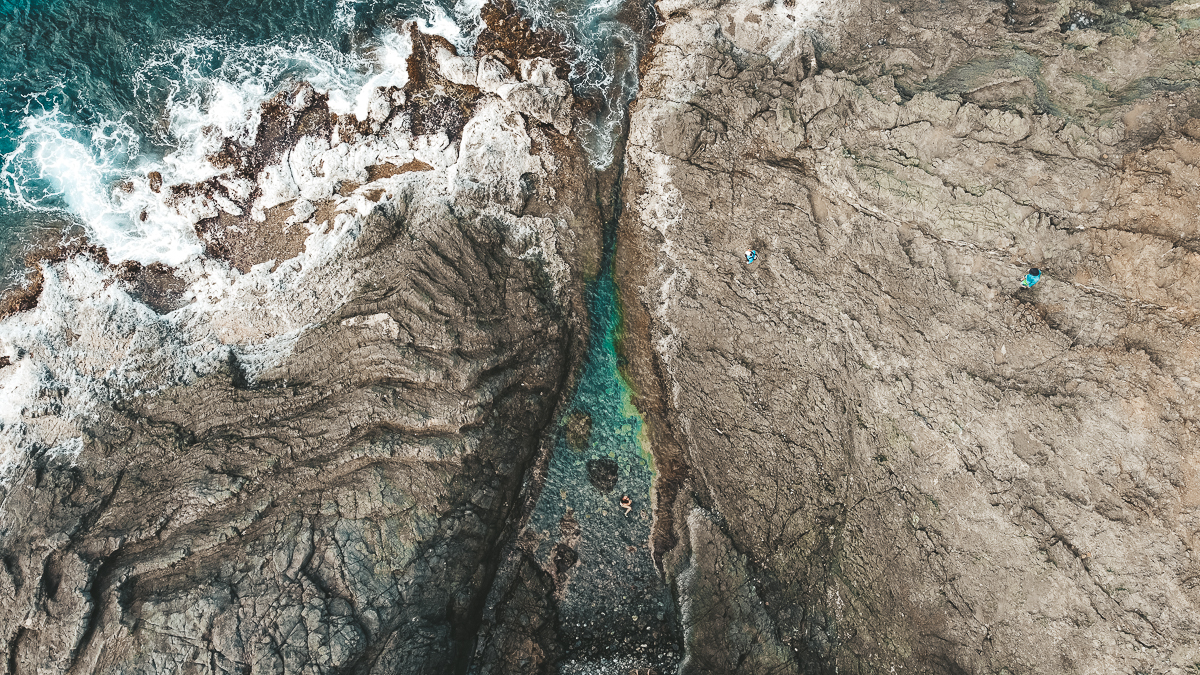 Playa Colora in Fajardo
Staying in the same town of Fajardo is Playa Colora. This is a flat trail through some mangroves to a beautiful beach.
Depending on the time of year you visit here, the water can be extremely rough or calm like it was for us. If it's calm, then I suggest making this a priority.
We visited this spot in late May to early June. If it's too rough, you can continue to Playa Escondida, another few minutes along the trail.
Hike Details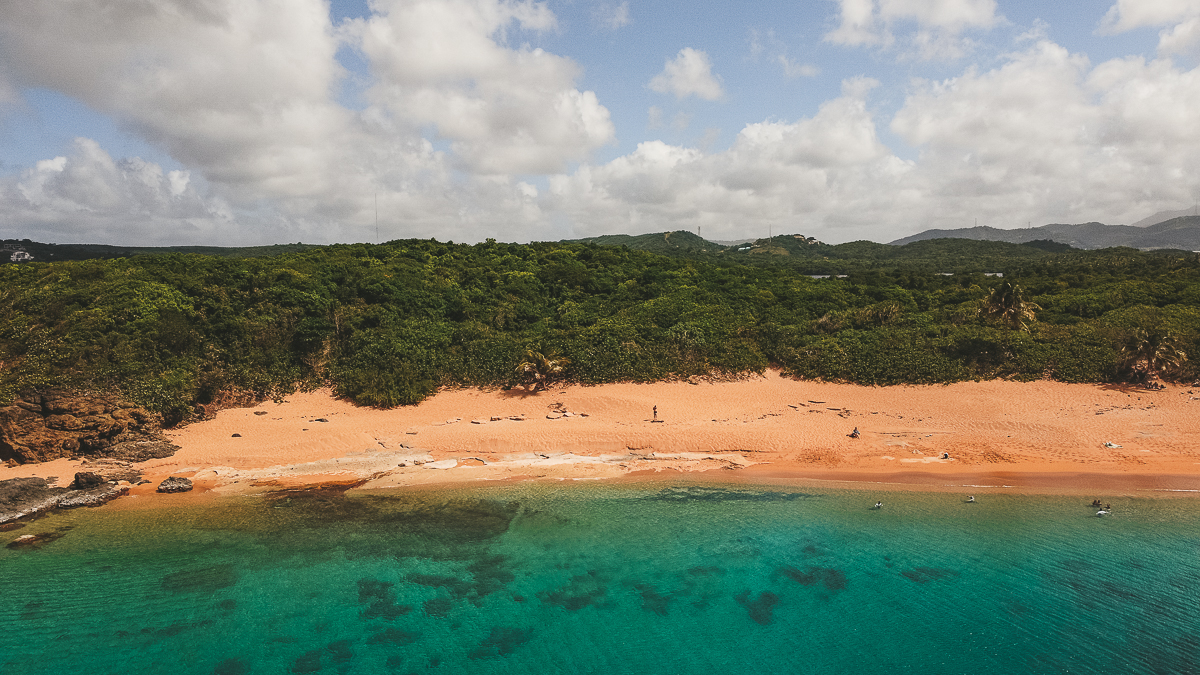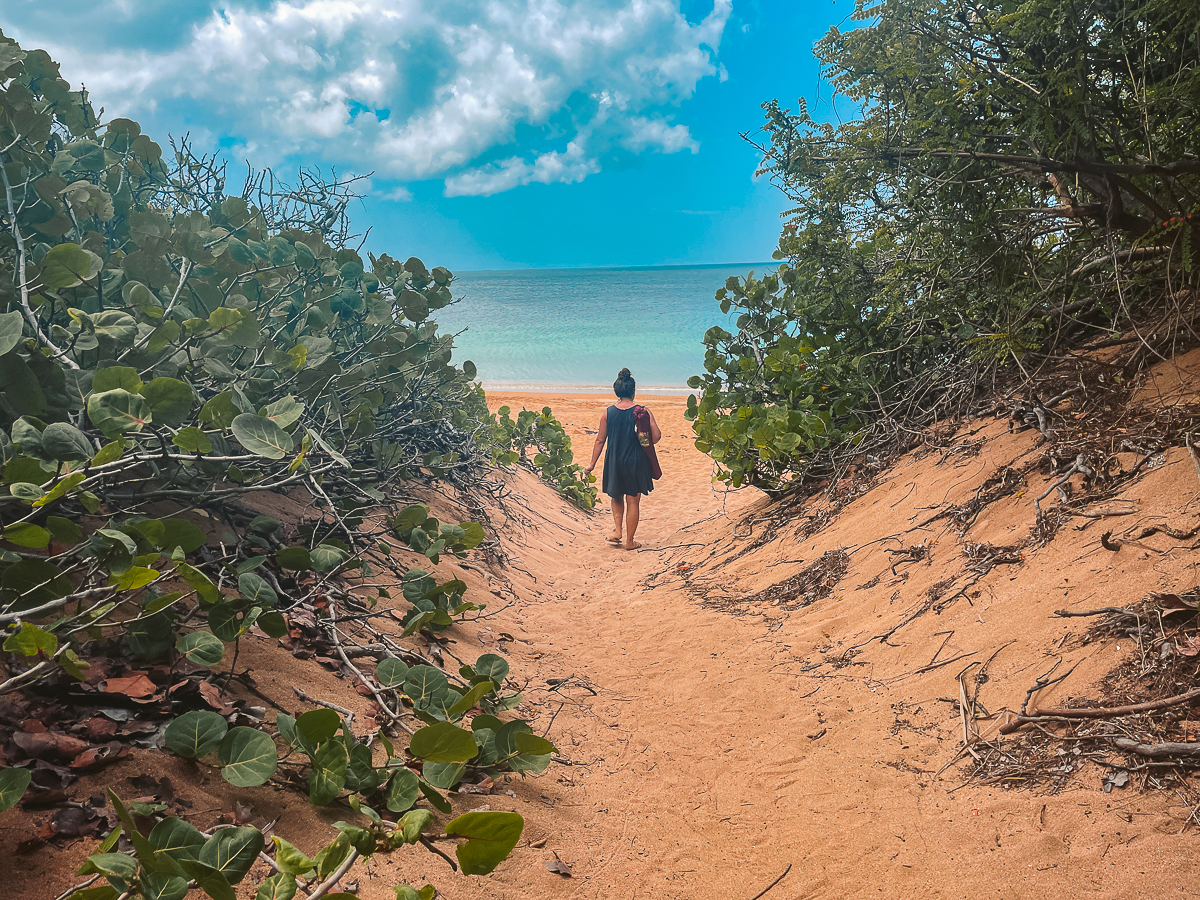 Angelito Trail
Angelito Trail is great for those who love river hangouts and are looking for a pure day of relaxation rather than an epic hike.
The trail begins right outside the main entrance to El Yunque and is flat the entire way to the river bank.
When we arrived, there were many people, some with setups, hanging out and enjoying the beautiful day.
For us, it was too many people so we decided to leave shortly after, but I know this type of activity many people enjoy, especially families!
Hike Details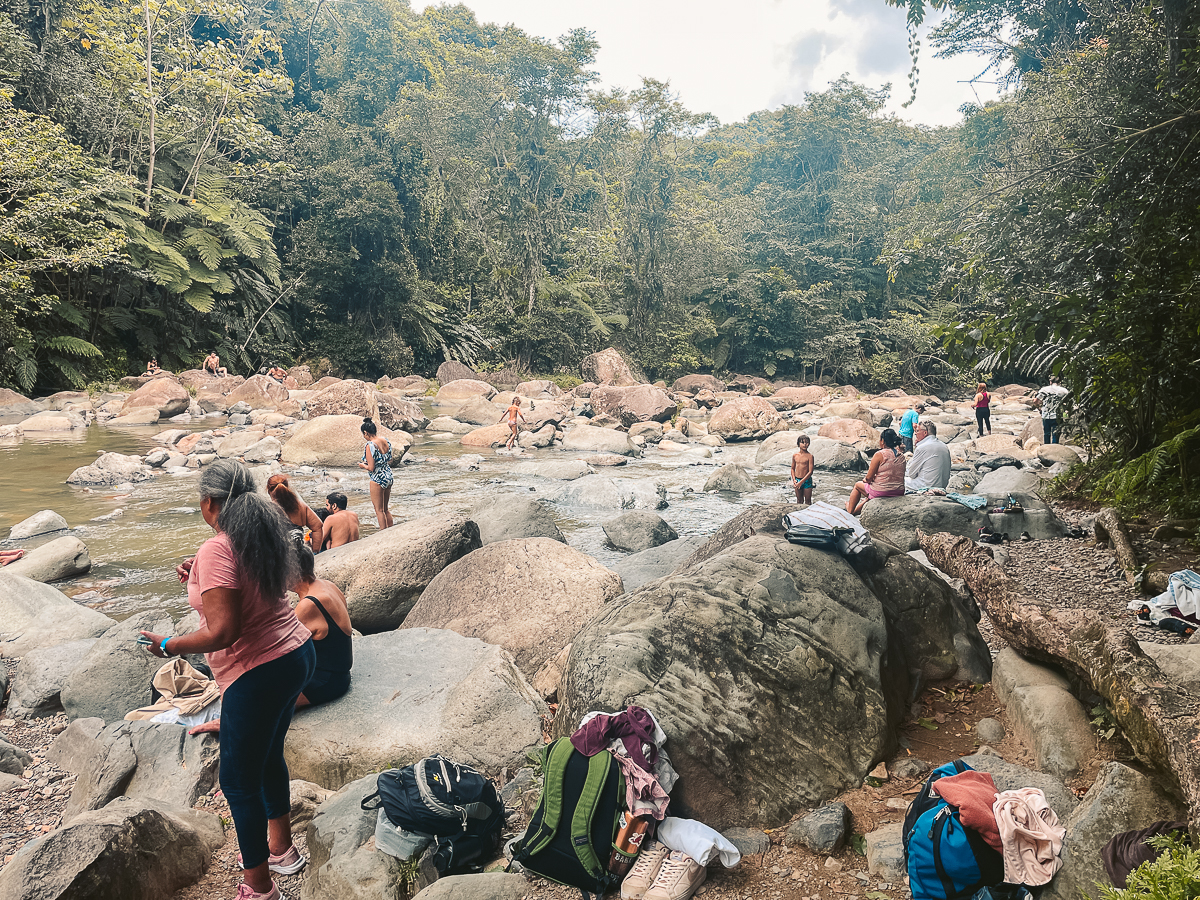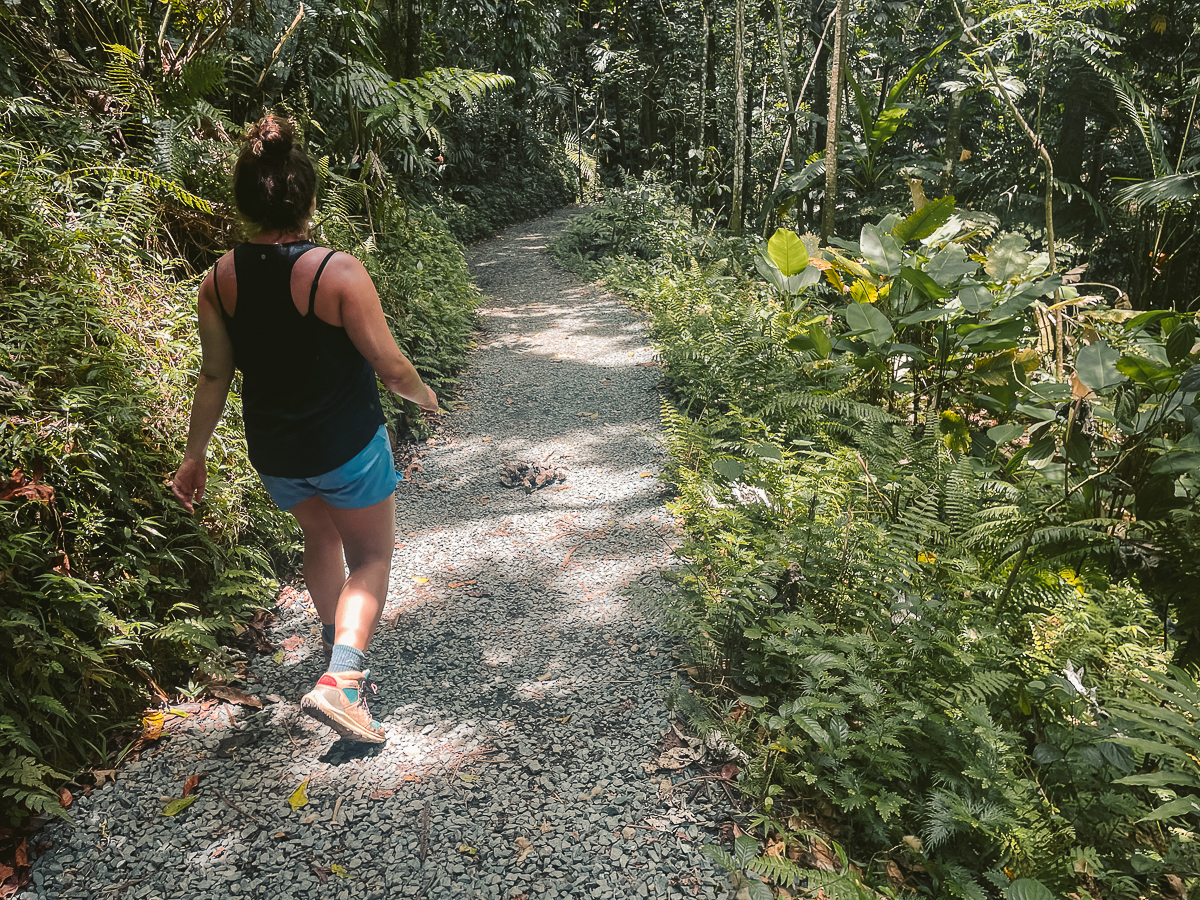 Charco Prieto Waterfall
Charco Prieto is one of the best waterfalls in Puerto Rico and is an easy day trip from San Juan. We stayed in the mountain town of Cayey when we hiked this, but it's closer to San Juan.
We heard many stories about snakes along this trail, but we didn't see any. Puerto Rico has many snakes no matter where you hike, so be careful!
The trail is easy as there's little incline, and you simply follow the river until you reach this giant waterfall.
Hike Details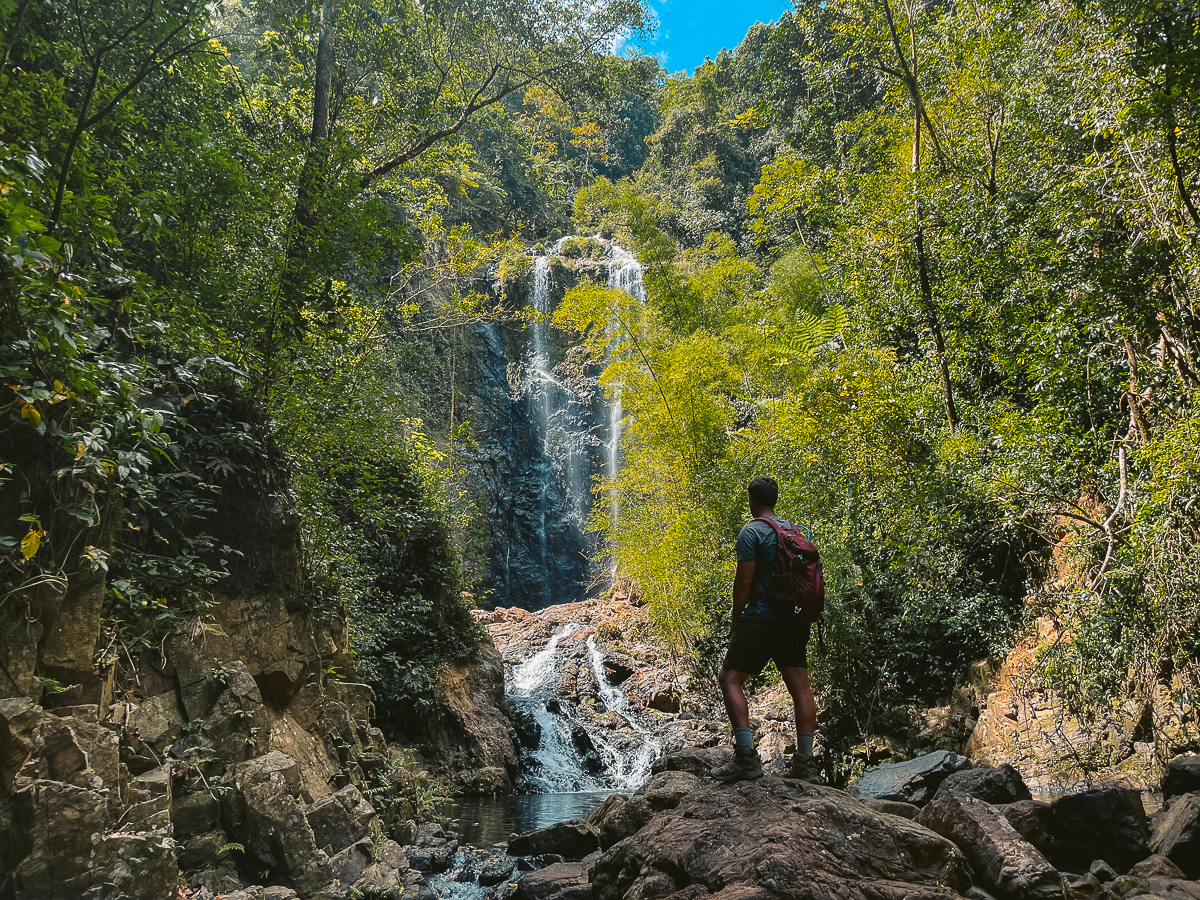 Cerro de los Cielos
After leaving the town of Cayey, we decided to hike Cerro de los Cielos on our way to Ponce. This hike is something we had to do because the viewpoint is one of the best on the island!
The incline is steep, and the weather was hot, but the views were well worth it!
I hope this isn't the case for you, but there were a lot of wasps at the top of the mountain. They never bothered us, but hopefully, this is just a seasonal thing.
Hike Details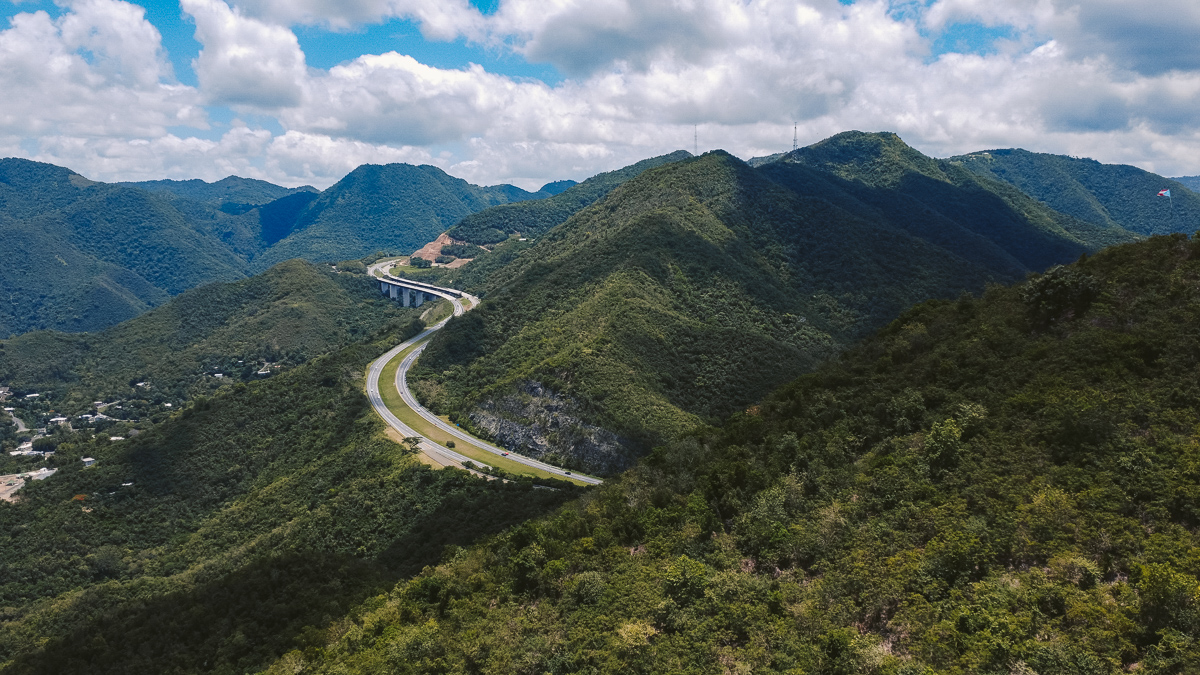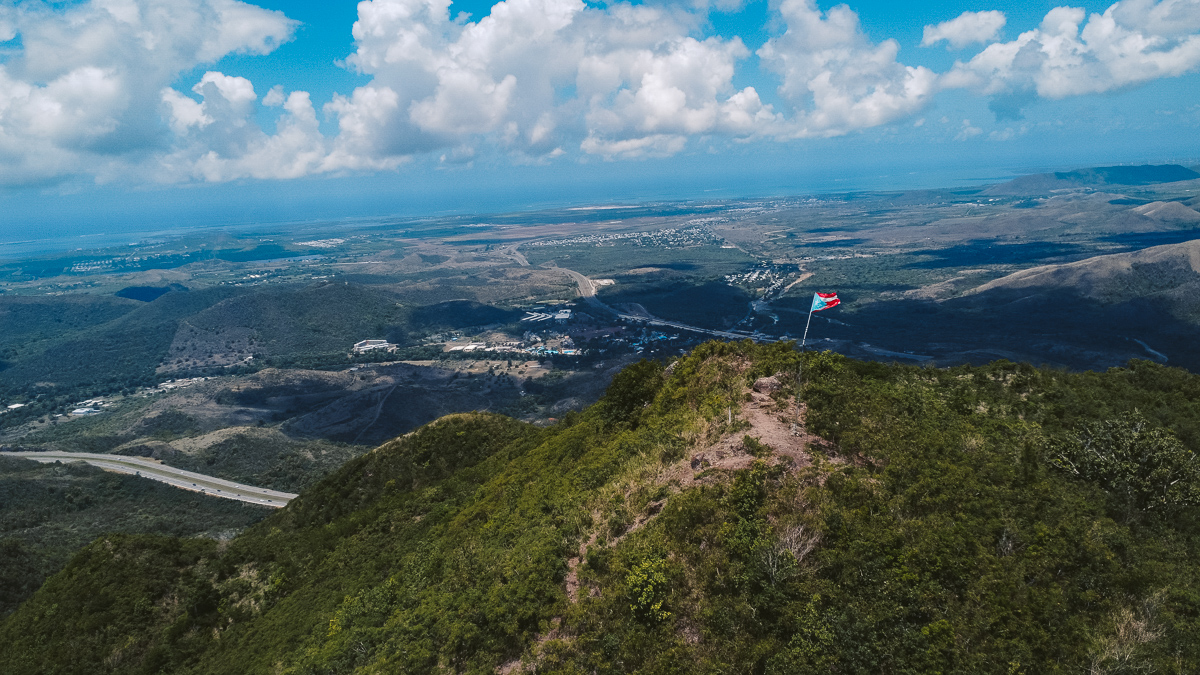 Las Tinajas Falls
Las Tinajas Falls was a really cool spot with a rope swing and water slide! The hike was muddy, but this had to do with the sheer amount of people who do this every day.
It's possible to do this independently, but most go with a tour. We felt like an outcast, being that we weren't on a tour.
If this is something that interests you, then I suggest finding a tour that goes through here.
Tour
Hike Details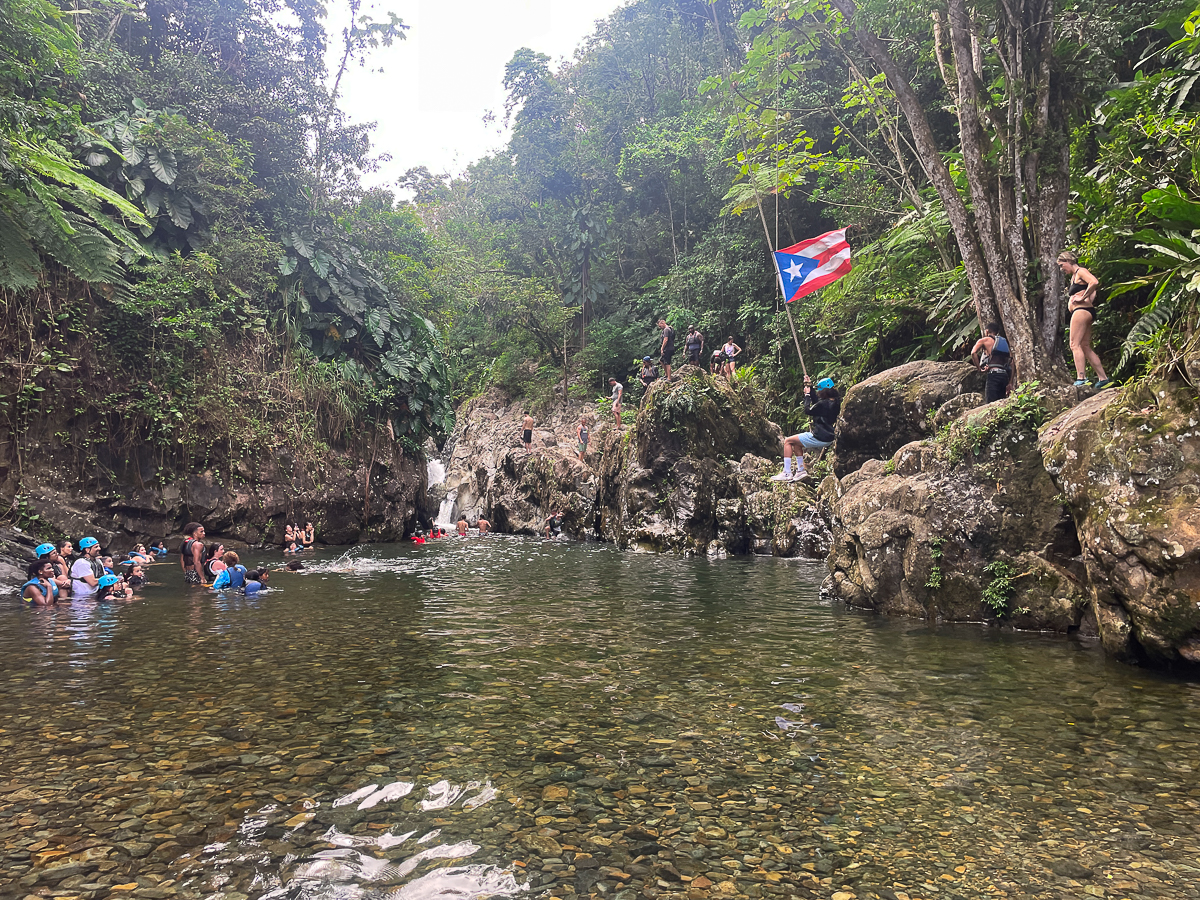 Charco El Pilon
If you're visiting the west coast of Puerto Rico, then hiking to Charco El Pilon is a must! This is a small water hole with a waterfall in the middle of a forest.
We started this hike early, and I'm so glad we did! We had this water hole section all to ourselves for at least 30 minutes. The water is so refreshing, and this is one of the hike best hikes in Puerto Rico that I would easily do again.
Hike Details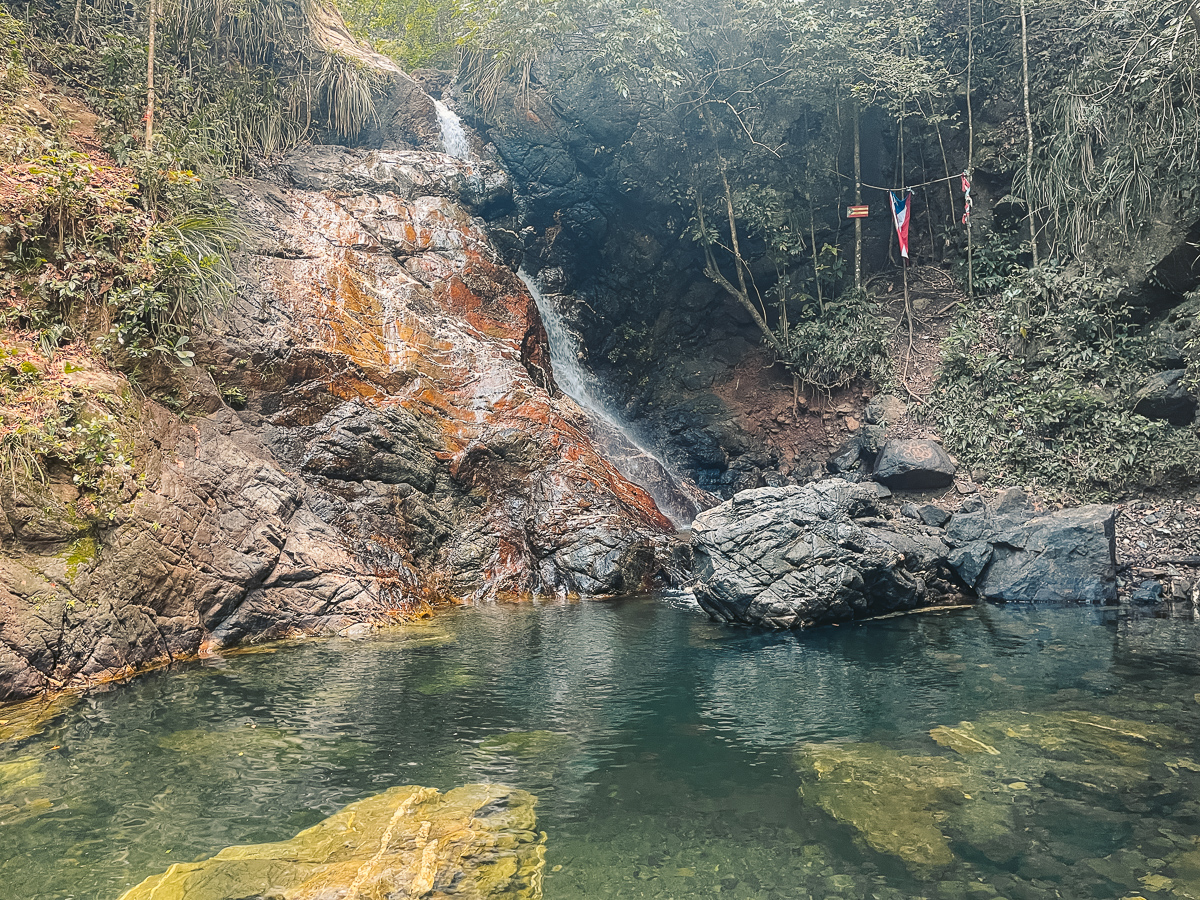 Gozalandia Waterfall
Gozalandia Waterfall is more of a thrilling adventure than a hike, but it still needs to be added to this list!
This spot is famous for the cliff jumping that you can do, which is something I highly suggest. There's a rope and divots in the wall that help you climb up the waterfall.
Always be careful when doing something like this, and watch others go first! There aren't many hike details for this one, but you can walk 5 minutes or so to the other waterfall spot along the trail.
Here is the Google Maps pin for this adventure!
Cabo Rojo Lighthouse (Morrillos)
Hiking to Cabo Rojo Lighthouse is a bucket-list item when visiting Cabo Rojo on the west coast.
There used to be three or more amazing activities along this trail to the Morillos lighthouse, but the Salinas de Cabo Rojo (red salt) has been destroyed by one of the previous hurricanes.
Along this trail is the famous Puente de Piedra, which is a natural bridge that is picturesque. The trail is flat, but there's no shade, so screen up!
Hike Details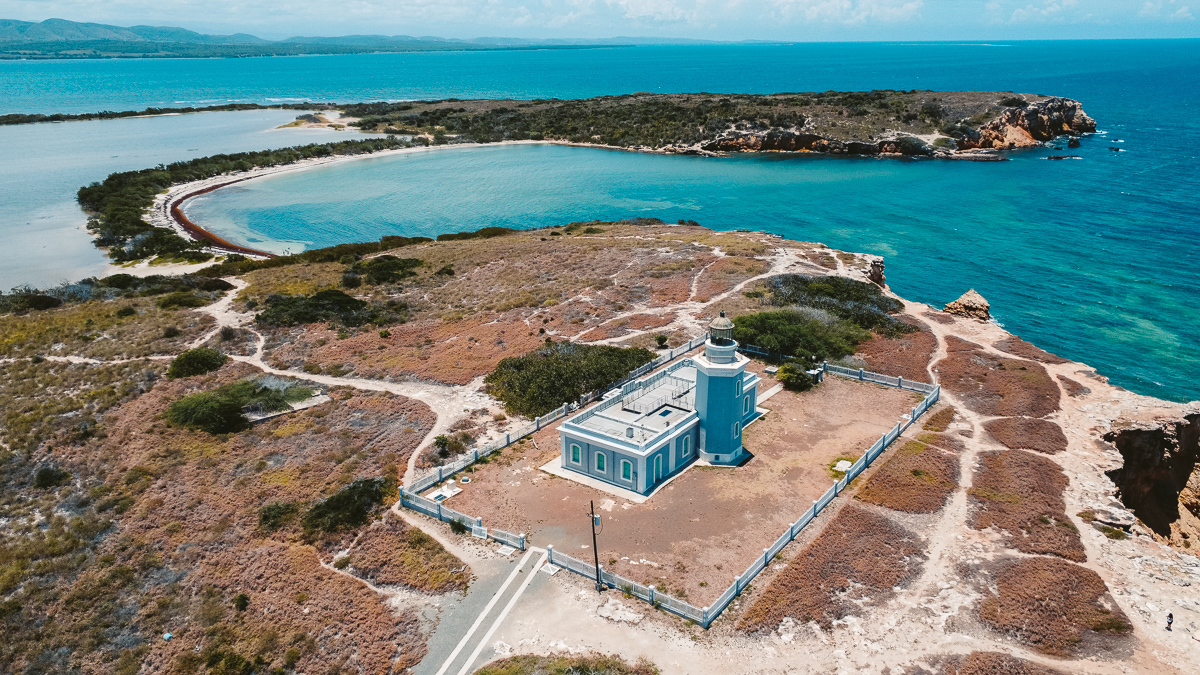 Bonus: Las Paylas (Las Pailas)
Las Paylas (Las Pailas) isn't a hike at all, but it's something that I still think should be mentioned. This is a natural waterslide outside of El Yunque and is something everyone should experience when visiting Puerto Rico.
You have to pay to park because it's technically behind someone's house, but it's well worth it!